About us
Centenary cheese dairy of
mountains renovated in 1998
The "Fruitière" was created in 1913. This centenary cheese dairy of mountain was renovated in 1998/1999. We are located in the heart of the "Green Valley". The cheese dairy is located in the center of the village of "Bogève", along the road that leads to the stations of "Brasses" and "Habères" and including the sunny plateau of "Alpages Plaine-Joux".

Our dairy processing company, "Cie Fromagère et Paysanne", collects and processes the milk of the "Bogève" dairy cooperative. Our artisanal structure produces every day about 3500 liters of quality mountain milk necessary for the transformation of the "Reblochon de Bogève AOP". We also manufacture and refine in this workshop other cheeses: summer cheese
"Le Pissenlit", the "Tommes et Tomettes Charlotte", the "white tommes", the thick cream, the "Flocon des Neiges" and "Les Boules de Neiges".

Our central location in altitude allows us to be closer to farms and thus we encourage an approach that is dear to our company, sustainable development.

Our company "Cie Fromagère et Paysanne" collects, transforms, refines and markets its productions 365 days a year. We sell a significant amount of our products in collaboration with cheese-ripening partners in the country, but the majority is sold in our own stores.
New self-service dispenser
The cheese distributor 24h/24 & 7days a week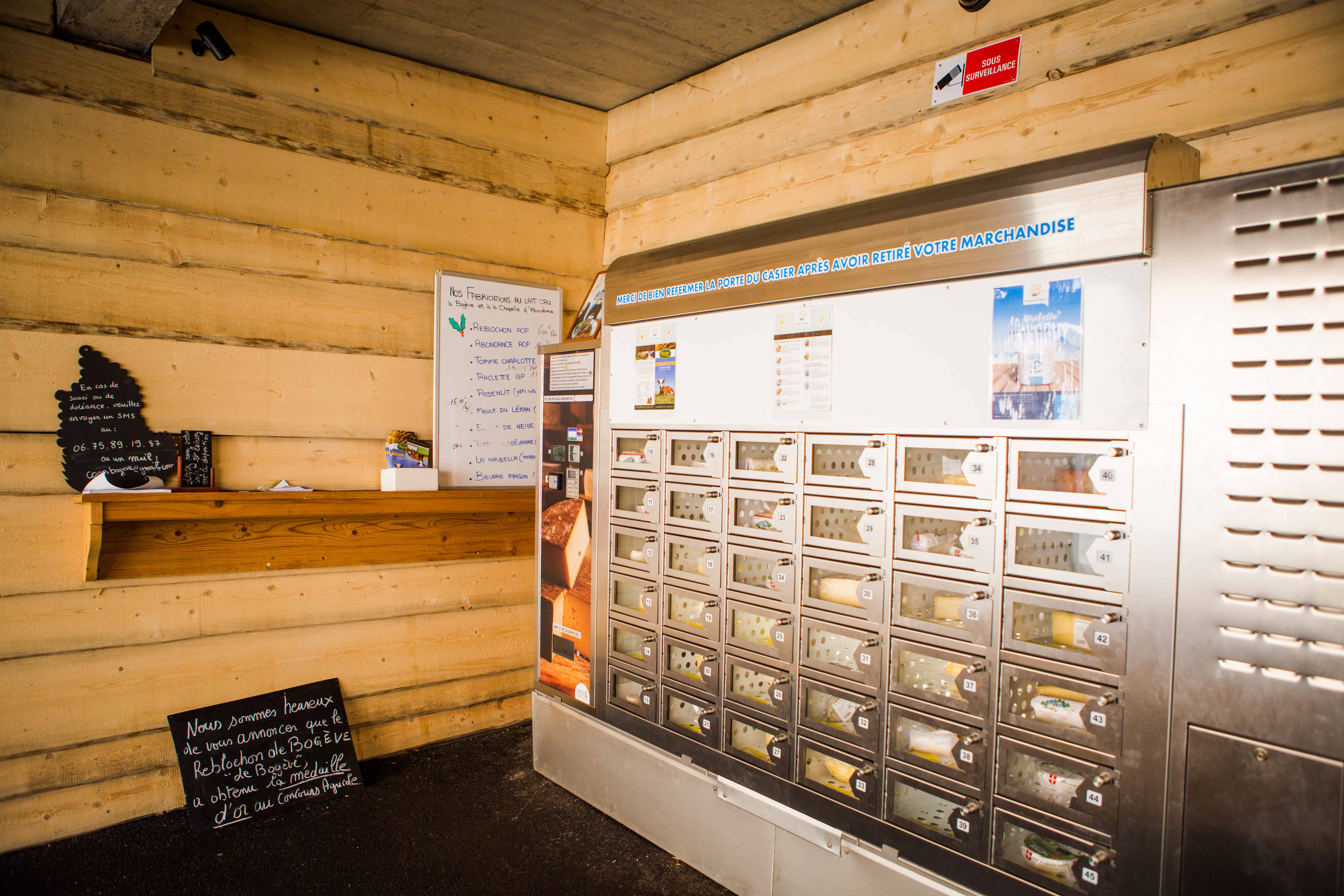 Visit of the "Fruitière"
Visit of the cheese factory on Tuesday and Thursday by reservation.
Prices: 3 € (adult from 16 years old) and free for children.

Book by email at: coop.bogeve@gmail.com or at 04 50 36 60 32